INNOVATION THROUGH RESEARCH
Solving Important Environmental and Biomedical Problems

INNOVATION THROUGH RESEARCH
Solving Important Environmental and Biomedical Problems

INNOVATION THROUGH RESEARCH
Solving Important Environmental and Biomedical Problems
INNOVATION THROUGH RESEARCH
Solving Important Environmental and Biomedical Problems

INNOVATION THROUGH RESEARCH
Solving Important Environmental and Biomedical Problems

INNOVATION THROUGH RESEARCH
Solving Important Environmental and Biomedical Problems

INNOVATION THROUGH RESEARCH
Solving Important Environmental and Biomedical Problems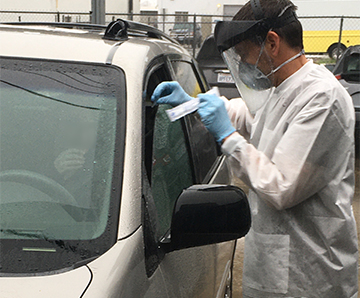 FEATURED PROJECT
As the country trudges forward in the wake of the COVID-19 global health and economic crisis, the Oak Crest Institute of Science (Oak Crest) has taken a hands-on approach to actively curb the spread of the virus in the workplace. To achieve this aim, Oak Crest is conducting a longitudinal clinical study (initiated in March under IRB approval) designed to provide frequent COVID-19 testing (SARS-CoV-2 RNA) for all faculty, employees, students, and their household members in order to characterize the rate of COVID-19 acquisition in the workplace. Such consistent testing consequently empowers Oak Crest to take appropriate precautions to…
Marc Baum describes what a career as a Research Scientist is like, as part of the Gigniks project, where underserved Los Angeles County students are given the digital media skills they need to create their own online career video library.
On a beautiful September evening, Oak Crest was honored with the "Success Within Workforce Development" ...
PHOTO GALLERY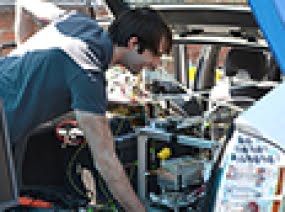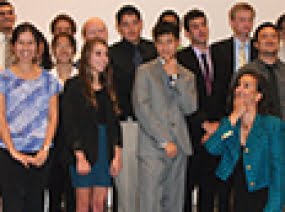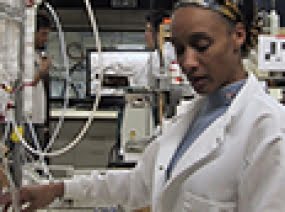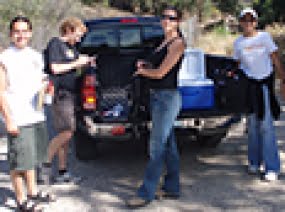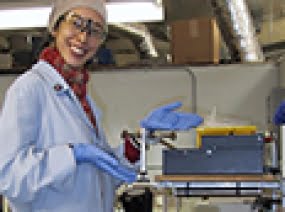 The loose ends have been tied up... The electricians have run all the conduits and ...
The electrical installation of all the new solar panels (car port and three panel extension ...
Progress! The activities on the car port ramped up this week with the arrival of ...