INNOVATION THROUGH RESEARCH
Solving Important Environmental and Biomedical Problems

INNOVATION THROUGH RESEARCH
Solving Important Environmental and Biomedical Problems

INNOVATION THROUGH RESEARCH
Solving Important Environmental and Biomedical Problems
INNOVATION THROUGH RESEARCH
Solving Important Environmental and Biomedical Problems

INNOVATION THROUGH RESEARCH
Solving Important Environmental and Biomedical Problems

INNOVATION THROUGH RESEARCH
Solving Important Environmental and Biomedical Problems

INNOVATION THROUGH RESEARCH
Solving Important Environmental and Biomedical Problems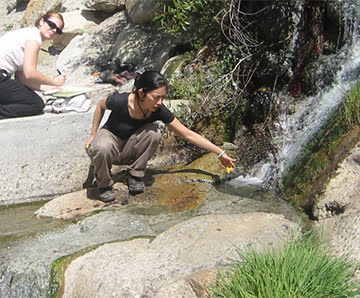 FEATURED PROJECT
The Global Importance of Phosphate: Phosphorus, in its oxidized form, as phosphate, is a key ingredient in fertilizers used to sustain high crop yields and has no substitute in food production. The application of phosphate fertilizer is a critical feature in maintaining modern agriculture. Yet, phosphate rock ore, the main source of phosphorus is being mined at an unsustainable rate. Active reserves of phosphate ore are estimated to last 100 to 150 more years.
Marc Baum describes what a career as a Research Scientist is like, as part of the Gigniks project, where underserved Los Angeles County students are given the digital media skills they need to create their own online career video library.
On a beautiful September evening, Oak Crest was honored with the "Success Within Workforce Development" ...
PHOTO GALLERY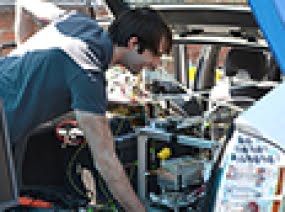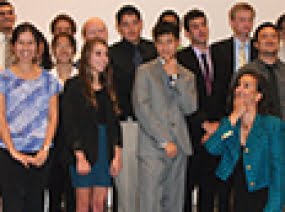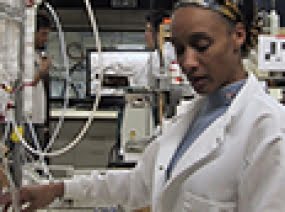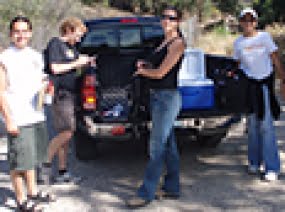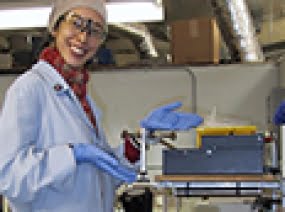 The loose ends have been tied up... The electricians have run all the conduits and ...
The electrical installation of all the new solar panels (car port and three panel extension ...
Progress! The activities on the car port ramped up this week with the arrival of ...