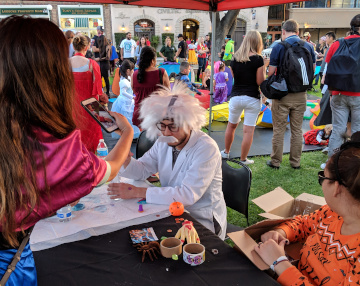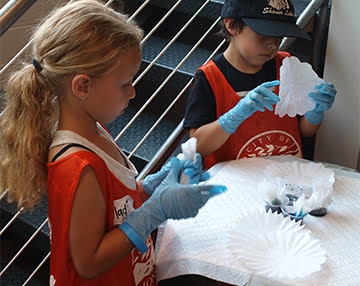 Community Outreach
Being an active contributor in the community is of great importance to the researchers, faculty, and staff at Oak Crest. Not only does Oak Crest serve as a valuable resource to local teachers, students, and schools, we also provide needed space, support and expertise to enhance learning opportunities for local scientists and the community at large.
At Oak Crest, we have created and sustained a variety of programs in order to nurture the academic research style we have developed. We have incorporated students from high school to graduate school levels into our laboratory where they can experience the hands-on research they would be doing in a career in science. We have also broadened our scope of services to include international students who work with us during a year-long internship program through their home institution.
Local community members also benefit from our outreach efforts as we offer free, informal meet and greets with our scientists as well as formal seminars addressing some of today's most pressing biomedical and environmental challenges. Giving back to our community is part of the Oak Crest mission – whether it's in our own backyard or around the world.
We have recently formed a partnership with the City of Monrovia to develop the local science ecosystem… These efforts start with Monrovia's youngest citizens.