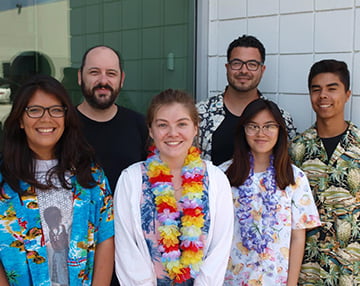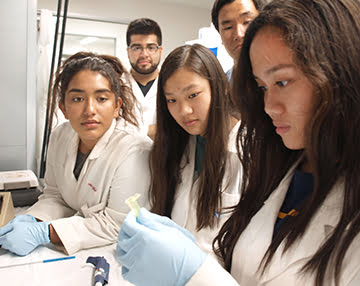 Pregraduate Alumni
The pregraduate educational program at Oak Crest is experientially based, with the goal of providing community college and undergraduate students access to research opportunities at the forefront of environmental and biomedical sciences.
Unlike in traditional laboratory courses in a classroom setting, Oak Crest students do not recreate experiments that have been previously performed by others. Rather, they conduct exciting, cutting-edge research projects in the environmental and biomedical sciences, each project new, unique, and relevant to societal well-being. In doing so, students remain motivated as they develop confidence, patience, discipline, problem-solving skills, independent decision-making skills, an appreciation of the inter-relatedness of various aspects of scientific research, and a variety of laboratory skills based on a combination of traditional and the most up-to-date technologies.
The open physical layout of Oak Crest's facility encourages the casual exchange of ideas and collaboration, both between students themselves and between students and mentors. A supportive sense of community is a hallmark of Oak Crest's culture. Beyond conducting research in the laboratory, students also develop their oral and written communication skills by developing research proposals, presenting at weekly group meetings and journal clubs, writing scientific papers, and presenting posters at American Chemical Society Annual Meetings and other national scientific meetings. Participating in all aspects of the research process from beginning to end gives students a realistic sense of how exciting a career in the sciences can be. Volunteer research positions under the mentorship of Oak Crest faculty may be available to qualified local high school students, community college students, undergraduate students, and high school teachers.
Interested students and teachers should explore our programs and contact us through the "request program information" form.