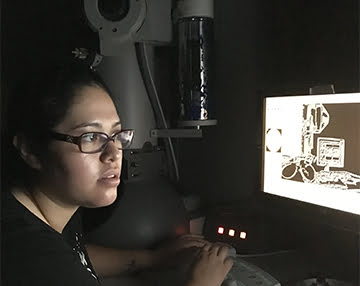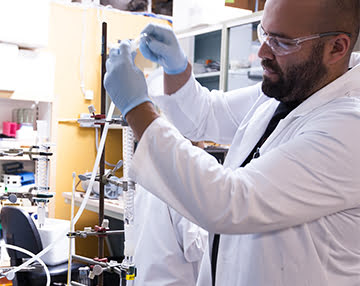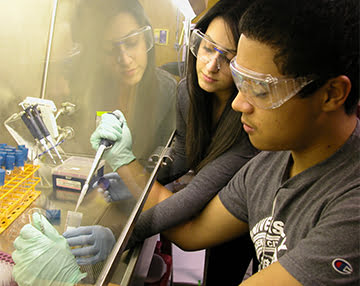 Building on the success of four years of prior support, the new 2-year environmental science research Program supported by The Rose Hills Foundation is offered exclusively to community college students. The funds will support at least 6 students per year for 2 years and will cover a portion of the associated supply costs, travel costs to one conference per year, and the time dedicated to the project by Oak Crest Faculty (i.e., mentoring and Program recruitment/evaluation). Students are being recruited from Citrus College, Pasadena City College, and other San Gabriel Valley area community colleges. These Rose Hills Foundation Fellowships are based on 20 hours per week so that students concurrently enroll in classes at their home institutions without having to seek outside employment. Six Fellowships per year, each lasting 6 months, will be awarded annually. The students will work in teams of two and will receive individualized mentoring by an Oak Crest scientist.
It has been our experience that participation in rigorous, original research provides students with a realistic sense of how exciting a career in science can be, and builds self-confidence while offering strong motivation to continue and excel in their studies. Participants in the proposed program are expected to be more competitive in future academic (e.g., transfer to four-year schools) or professional (e.g., finding employment in a technical field) endeavors. Increasingly, Oak Crest's community education activities are filling the growing need in academia for high-quality, hands-on laboratory experiences, as well as demand from industry for well-prepared entry-level scientists and technicians. As in our pilot program, the research experience will span three broad subject areas:
Microbial ecology: Bacterial community composition and function will be assessed in unique biogeochemical niches, such as tar pools. These studies have implications with respect to remediation of pollution (e.g., oil spills) and life on other planets;
Natural products research: Screening for new therapeutics will be carried out using extracts from exotic plants housed at the Huntington Botanical Gardens. Natural products from plant sources are undeniably important in the discovery of new pharmaceutical agents;
Atmospheric chemistry: Light driven reactions on the surface of airborne dust particles will be carried out in the laboratory, and their significance to atmospheric processes will be determined. Nonvolatile products of such processes are thought to be implicated in atmospheric pollution and concomitant adverse health effects.
These activities build on the existing expertise and facilities available at Oak Crest and leverage ongoing, funded research projects.
Interested, eligible students are encouraged to apply. Application information is available on the program flier, available at the link below. Note that recruitment occurs once annually in the Fall.